📔Note: This is a feature for projects with Production Service 👑.
Instructions "Movie Magic PDF Export for LockitNetwork".
Save one of the following files on your computer:

Then open your project in Movie Magic.
Select the Design -> Strip Layouts tab in the menu at the top.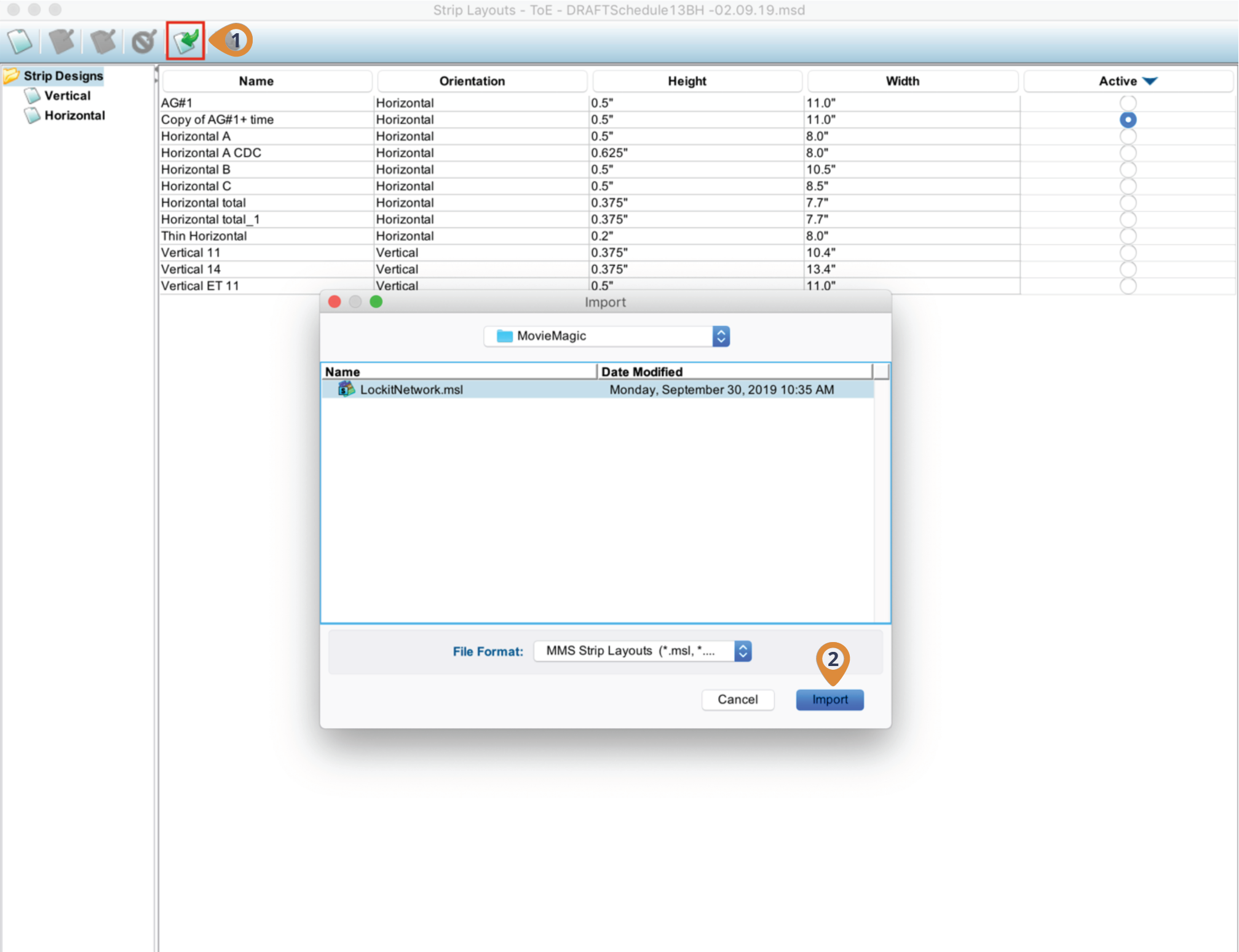 Click the Import button in the top bar (1).
Select the "LockitNetwork.msl" file saved in the first step and press "Import" (2).
Open the print dialogue via the menu File -> Print/View.


Select "LockitNetwork" in the list Strip Layouts and uncheck all the boxes except the box at Include -> Stripboard.
Print a PDF file using the Print button (save as PDF).

Upload this PDF file to our web tools at tools.lockitnetwork.com in the Pre-Production tab.