📔Note: This is a feature for projects with Production Service 👑
We are interested in your 'production service'. How can we get an offer?
For the export a FUZ project file from Fuzzlecheck you need admin rights for the online project in Fuzzlecheck.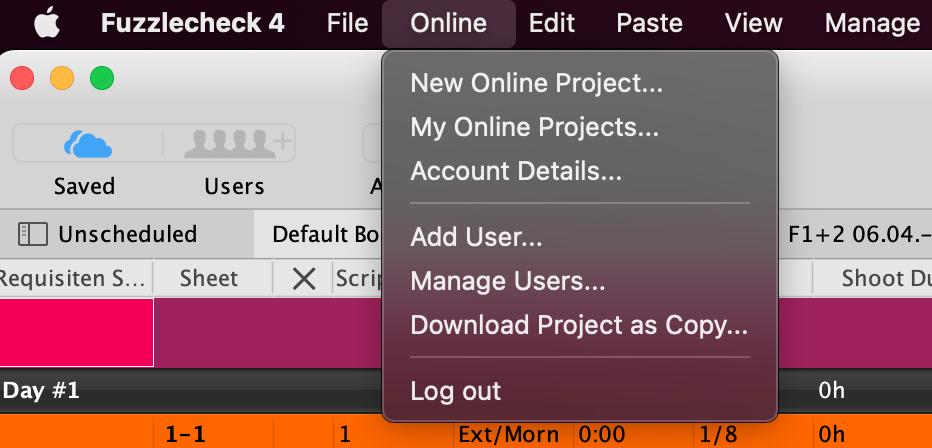 Open Fuzzelcheck,
select Online > Download Project as Copy... and
upload it to tools.lockitnetwork.com in the tab 'Preproduction' or send it to support@lockitnetwork.com. Important‼️: Please always add the name of the current board so that we can directly import the correct version of the shooting schedule.