📔Note: This option is only available as part of the LockitNetwork Production Service 👑.
You have the option of playing the dailies created in your project directly in the app if your production works with our partner Webgate.io.
To do this, connect your account on the LockitNetwork Tools website in the 'Connected Services' tab with our partner Webgate.io.
Click on 'Connected Services' (1) and then on 'Connect' (2). Then connect to Webgate.io by opening the account you created there (3).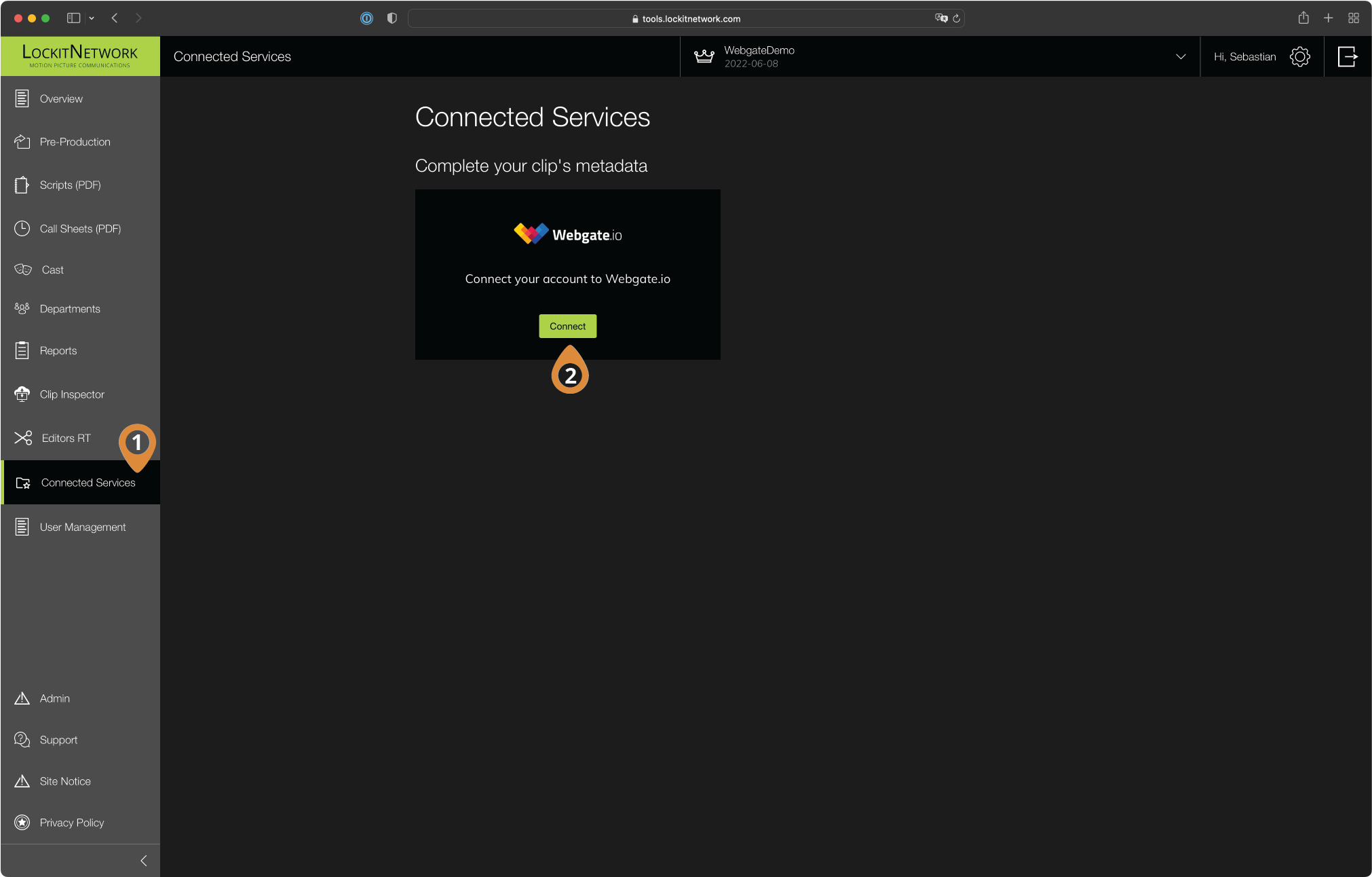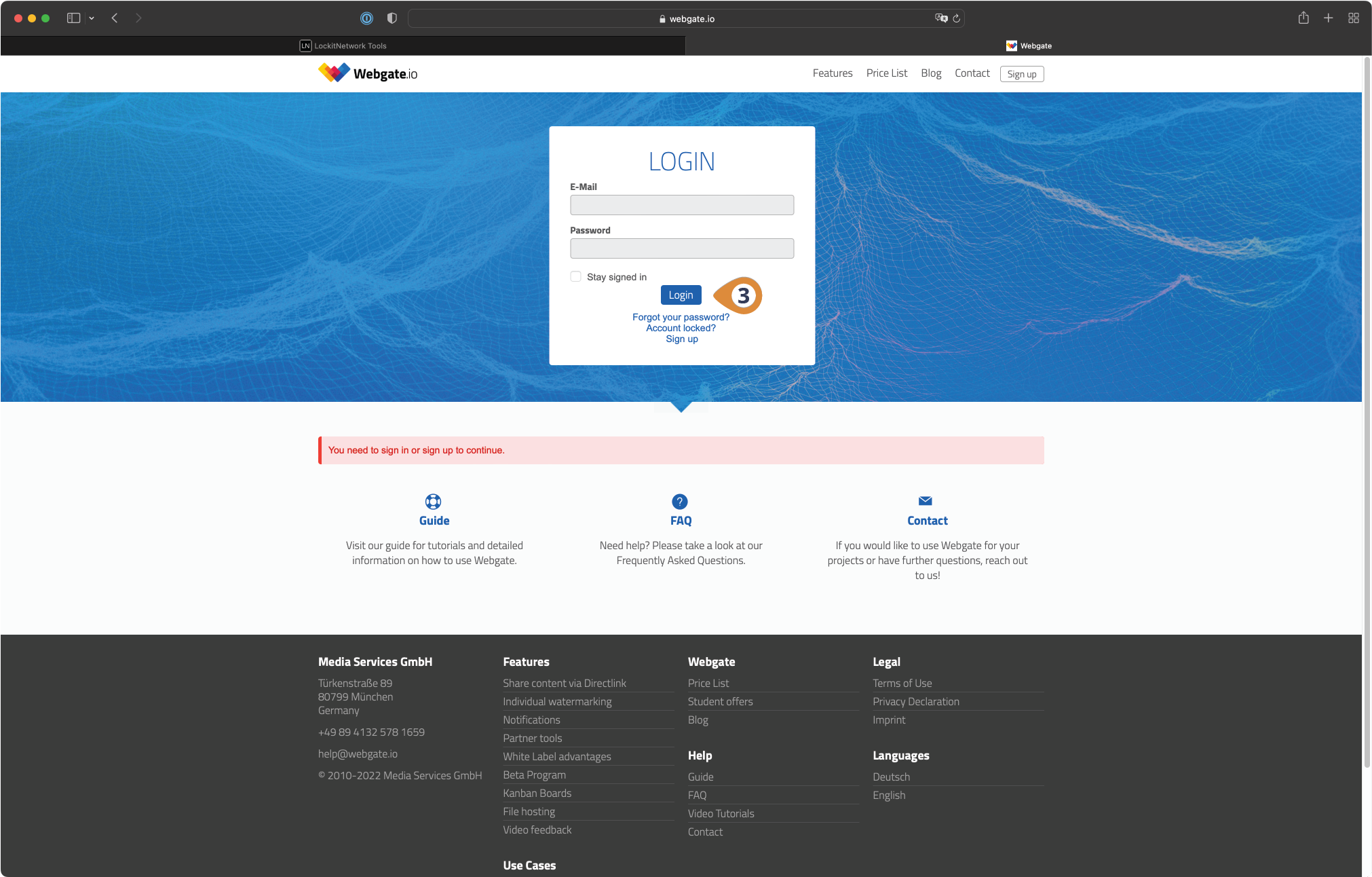 Once you are connected to Webgate.io, click on 'Select project' (4). Select the appropriate project from the list of your Webgate.io projects (5) and click 'Connect' (6).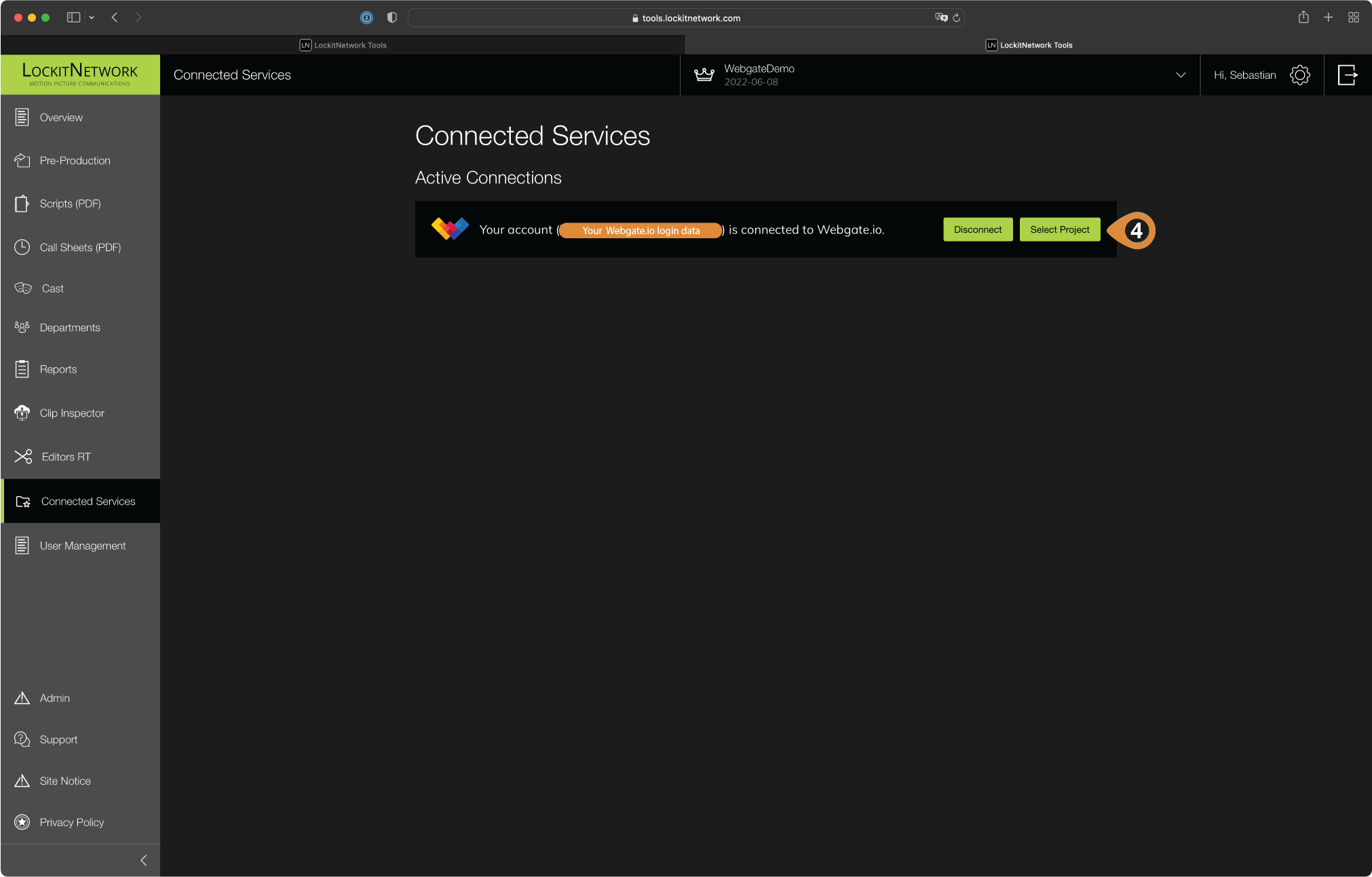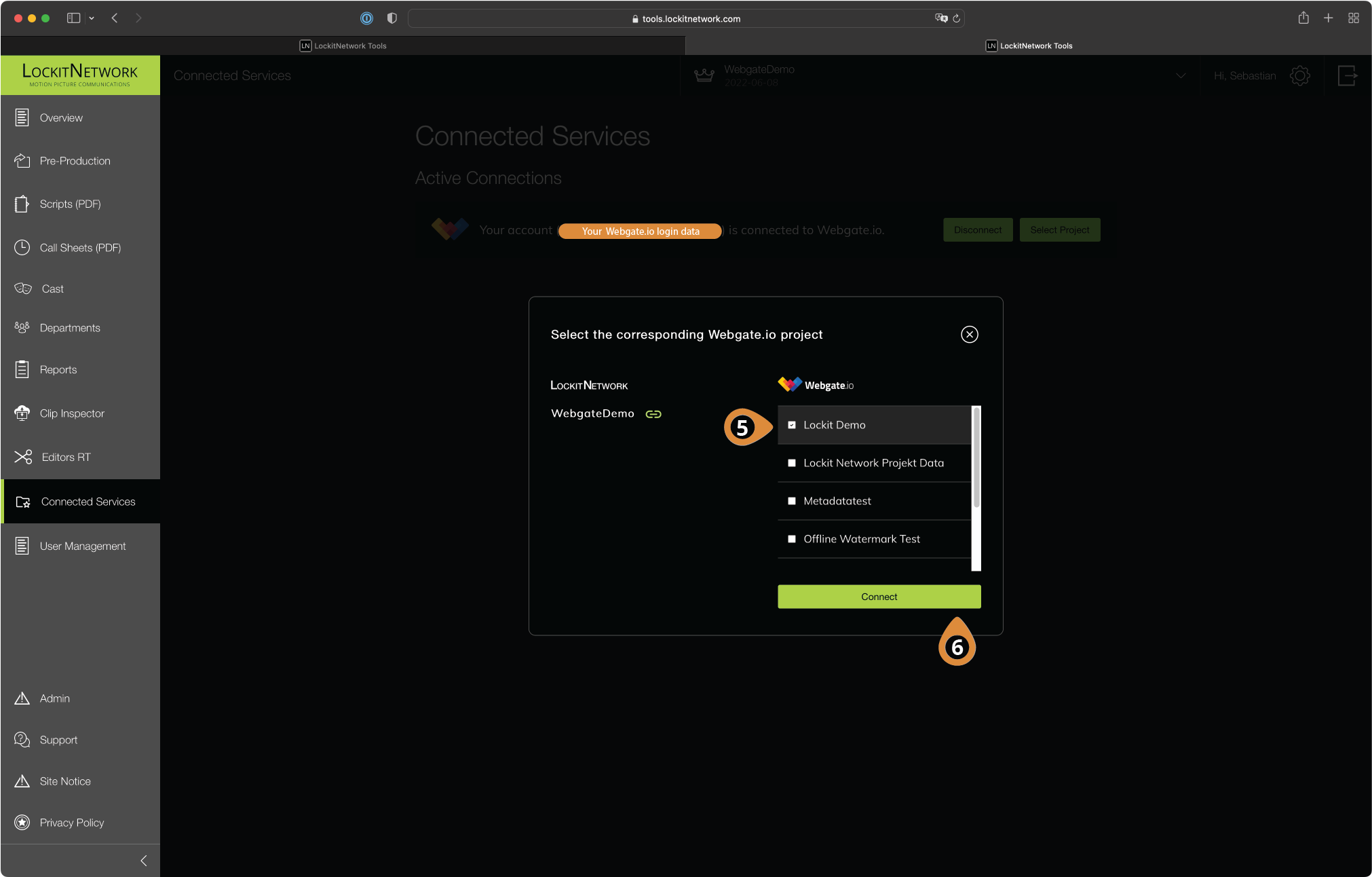 Once the projects are connected, you can start a video stream in the LockitScript app by double-clicking on the clips directly on the iPad.