You can add a timecode stamp to a comment you enter in the 'Editor's Log' tab by tapping the 'TC'-button (1). This way the post-production can see a comment with an exact timecode stamp if you consider that to be useful.
The timecode can also be displayed in the 'Editor's Log' tab (2) if you activate that option at settings > Set Timecode > 'Show timecode in editor's log'.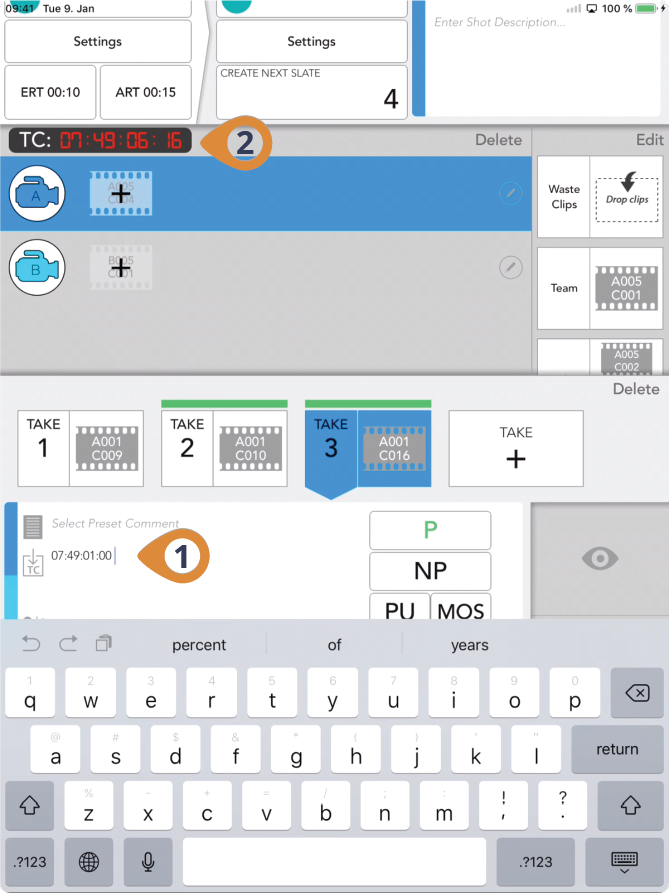 How-to
First make sure that the project framerate is set to the framerate your production is working with (1). Take a picture of the running timecode on set (2) (i.e. on a timecode slate or a camera screen or like in this example an Ambient Lockit) and enter the numbers at 'Adjust Timecode' (3). Afterwards tap the 'Set Timecode' button (4). The timecode of your LockitScript app will then match with the timecode on set.
You can also reset the timecode to the time of day by tapping the "Set to Time of Day" button.