When filming a scene, additional information relevant to post-production can be entered in a comment box specially provided for this purpose.
This information can be related to the scene or the sound.
Go via the scene settings (1) to the comments category (2). There you will find input fields for 'Scene Comments' and one specifically for 'Sound comments (script)'.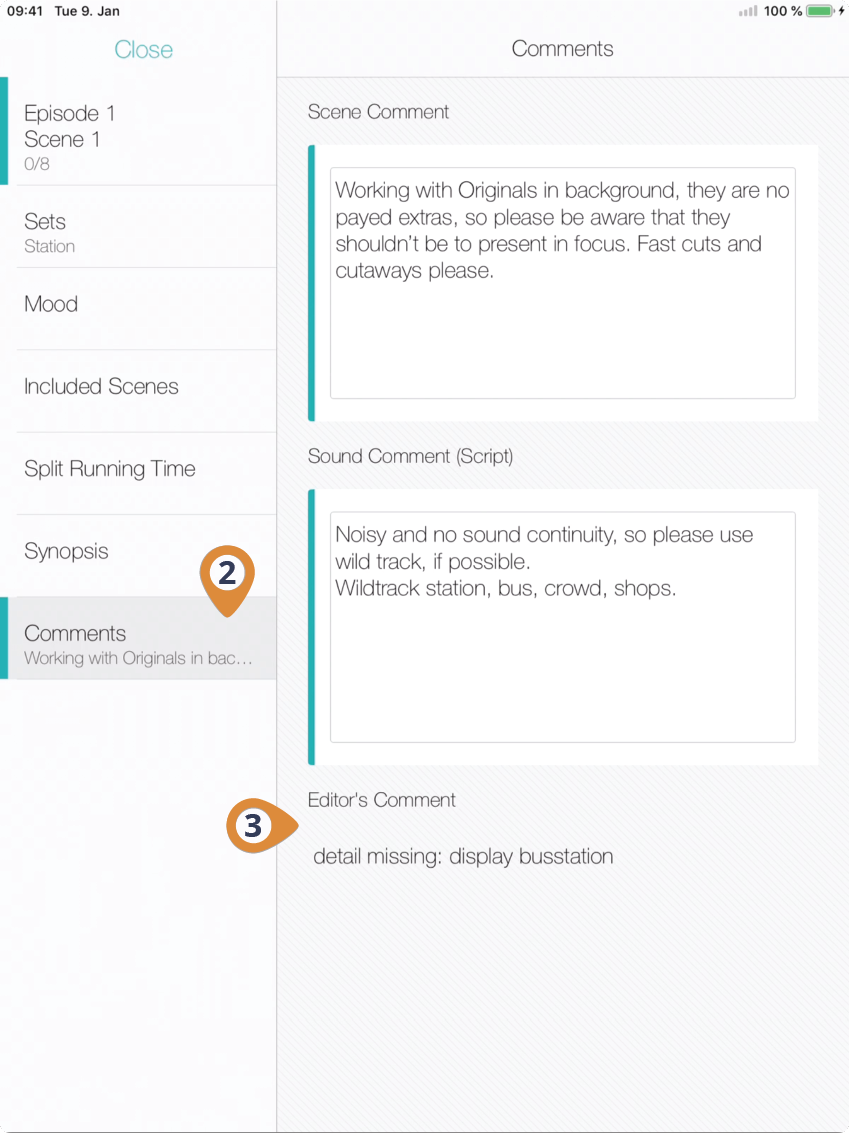 In the 'Editor's comment' section (3), you can see the comments that the editing room has entered for the script supervisor for the respective scene on tools.lockitnetwork.com : Tab 'Editor's RT' (4) > Column 'Editor comment' (5).