The LockitNetwork Tools Website (https://tools.lockitnetwork.com/) is the interface for your production company and post-production
enter LockitNetwork Tools Website, search your project and enter with your access-code or password
Overview: you get an overview about the progress of your project
Pre-Production

(1)

: here you can add files, like shooting schedules and scripts (FDX) into the project, the LN-SupportTeam will transfer and upload it to your LockitScript App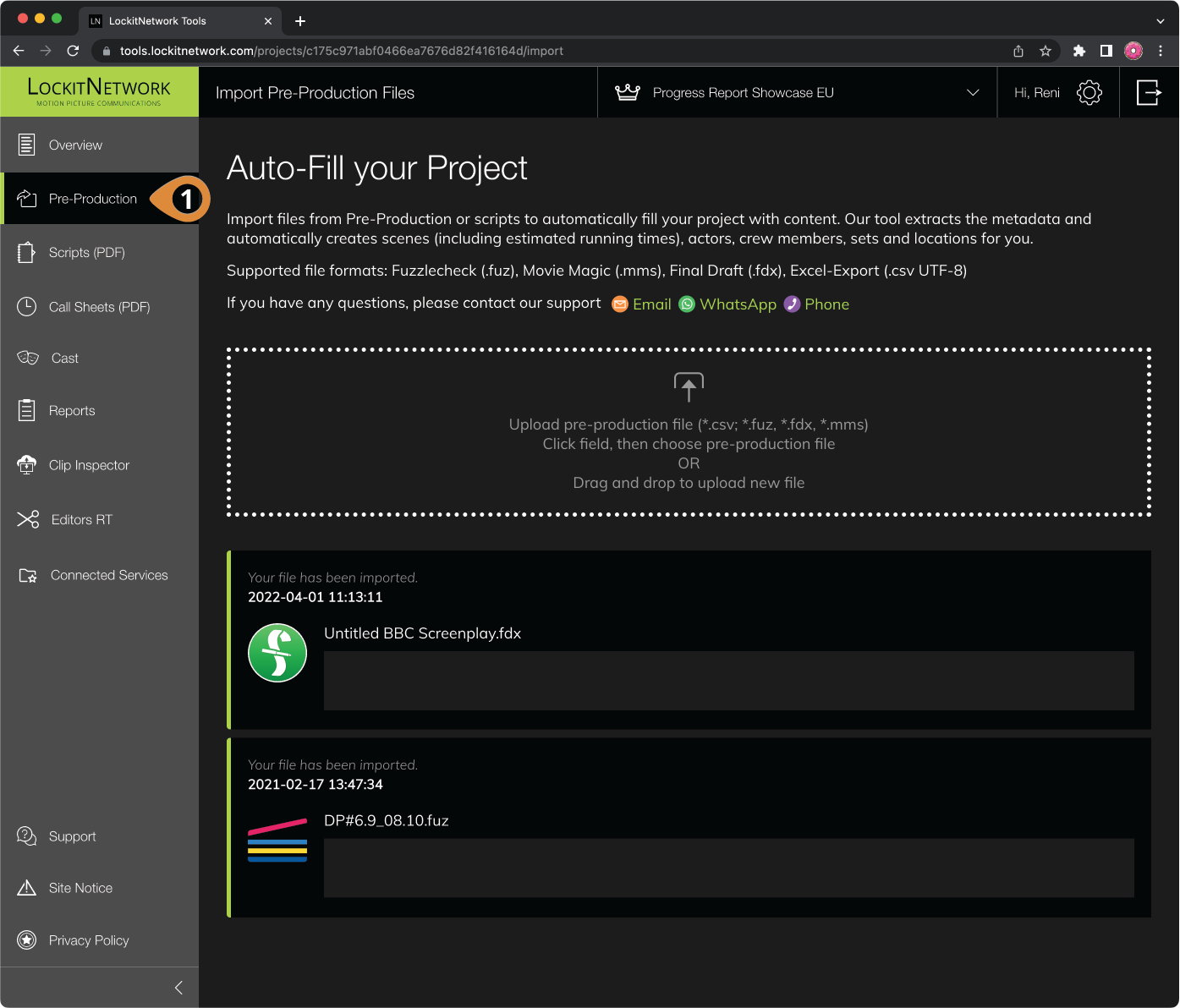 Scripts (PDF): here you can upload scripts as PDF, no data is to be extracted
CallSheet (PDF): you can upload a PDF, no data is to be extracted
Cast: Here you can see the currently completed shooting days of the actors and whether they are already finished (✔️) for this project. This list is based on the information entered in LockitScript on set.

💡Tip: This can be useful information in the event that an insurance claim arises

Reports

(2)

: reports per shooting day or the entire project. Select shooting day and language, then download your reports as PDF or Excel.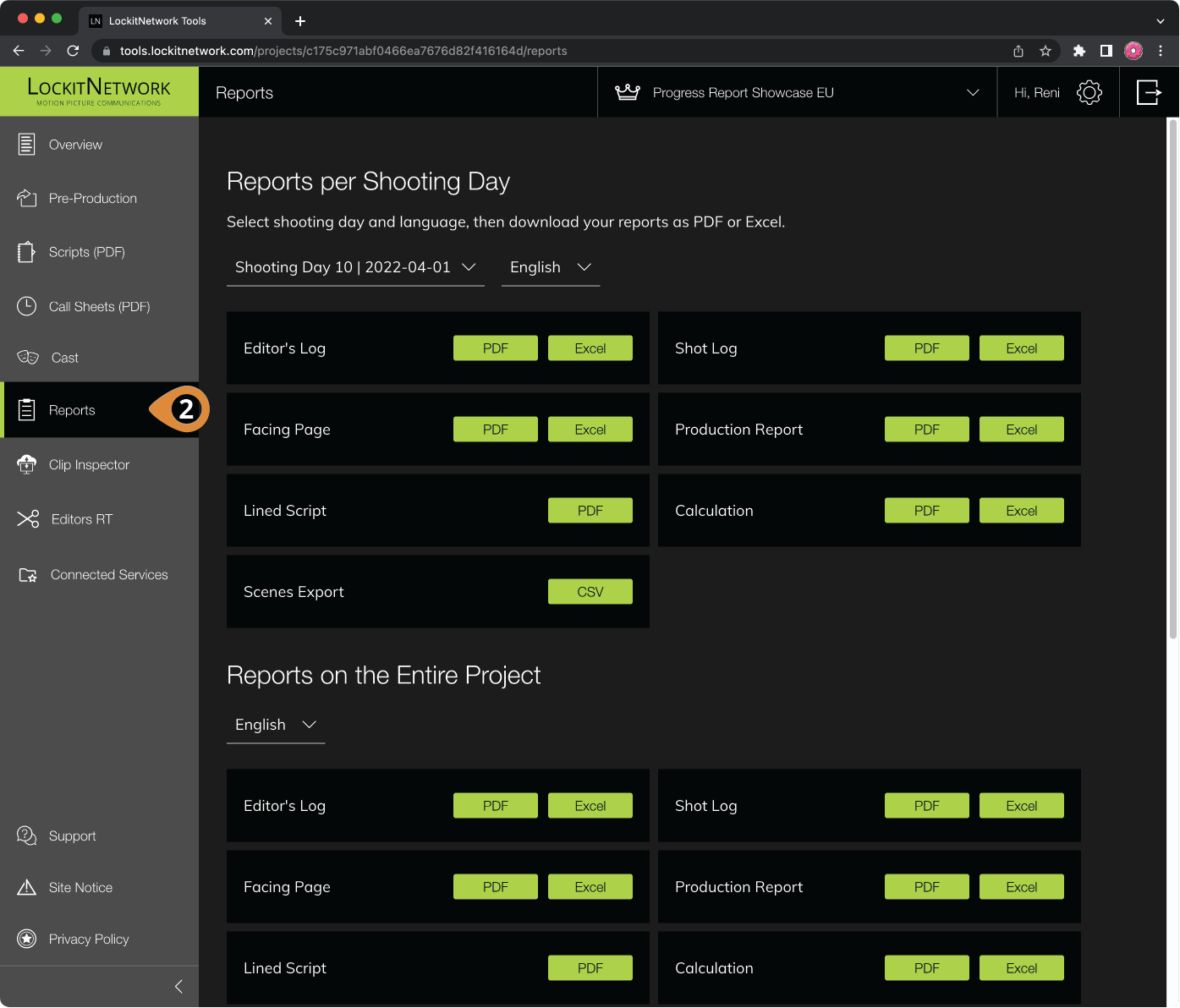 Connected Services: Connect your project to Webgate.io